This sketch blog, to me, is meant to be an evolutionary experience. The growth of my ability to draw living sketches. So the stuff I post won't necessarily always be my best work, but more of when I learn something new from a sketch, it will go here.
Trying out new colors...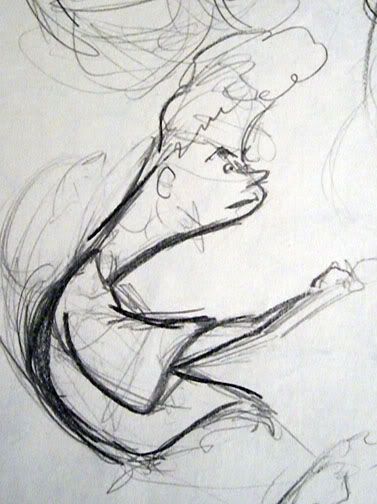 Again, playing with new colors, and not being able to erase, working on line economy, still sketchy though...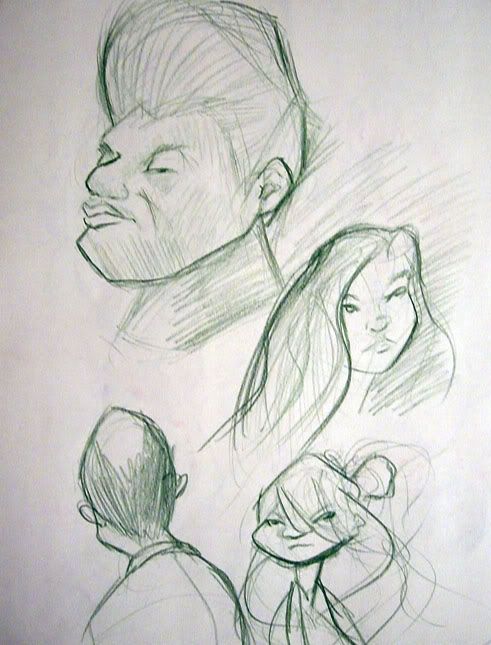 Working new concepts into my montages, imagining the bodies underneath the clothed people i draw. Sounds creepy huh? Trust me, not to get my rocks off...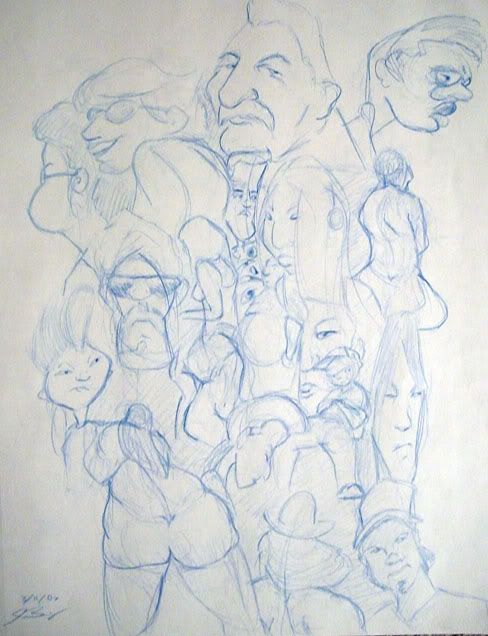 I feel like I'm starting to understand force and overlap a bit more, need to speed up my drawing time though, these are 5 min sketches.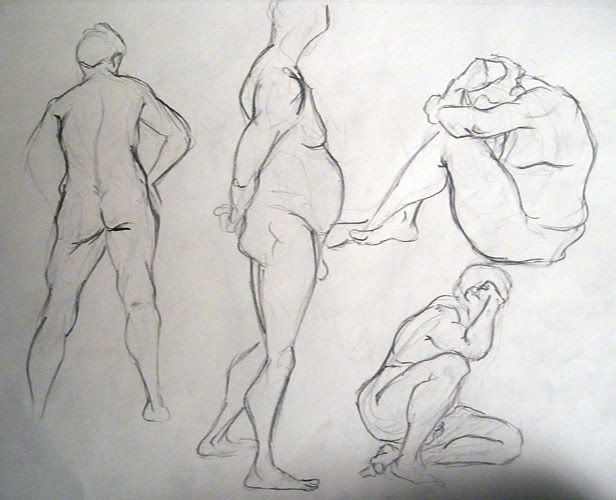 Aside from the drawing on the right, I really felt I made a jump in getting likeliness and character out of the people I drew.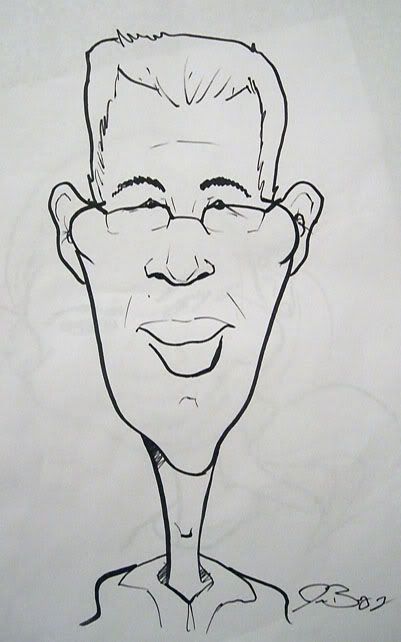 Week 2 of Caricature Training