Okay guys... this is gonna be a BIG update. Stuff from my Sketchbook; Caricatures from the park, coffee shop, AND the awesome C4 (california caricature and cartoon convention) i went to in San Diego; a digital painting, and 2 animated clips! So uh... prepared to be dazzled! ... not really.
So uh... first attempt at putting some real color into my sketches... I would like to do many more like this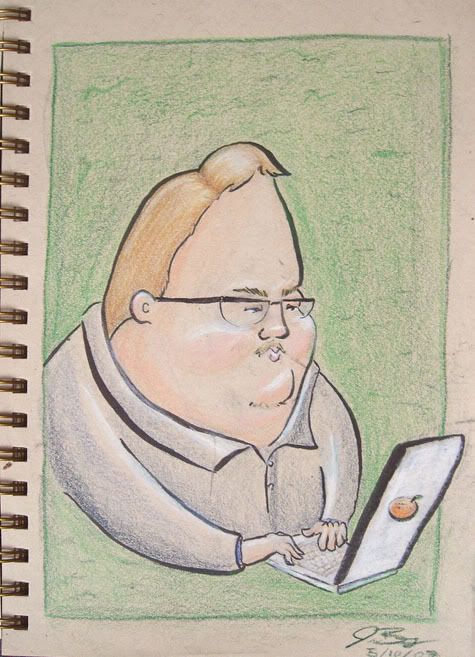 Started working with smearing marker with a blender pen. Not to happy with the guy in red, he kinda popped into the scene last second for less than a minute so it wasn't well studied and i have terrible memory.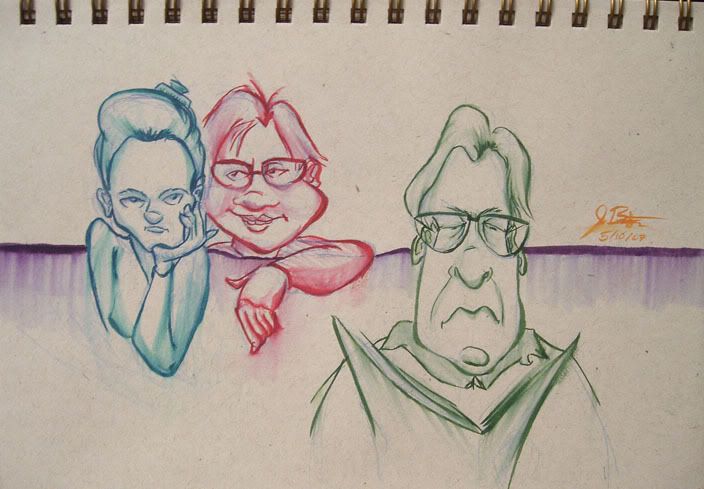 Trying to get back into digital painting... really rusty. This guy has a creepy aura about him... like he's the watcher! always watching. and waiting. Watching. And Waiting!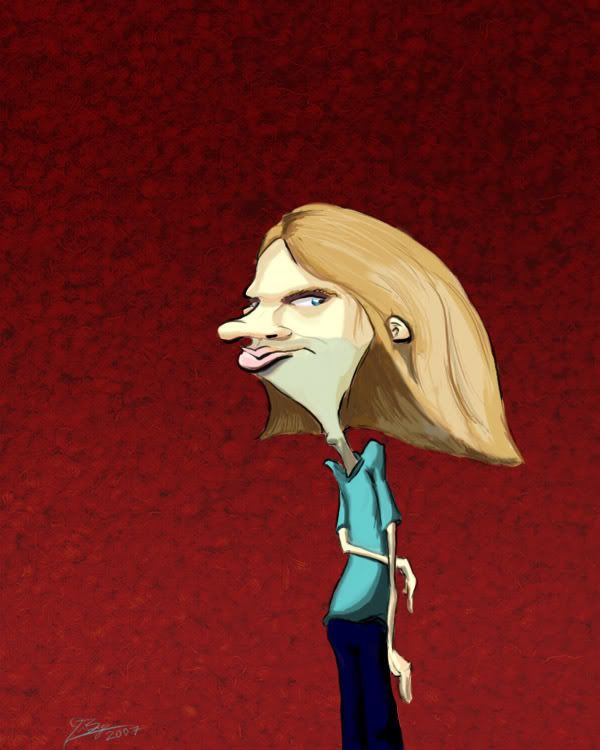 My Animal Drawing Final, if you can't tell what it's supposed to be I have failed...



3d Animation of a run to stop



Caricatures from the Park and Coffee Shop
One of my better couples sketches...
I really liked this one... cept for this wierd bump i seemed to have put on his forehead... damn.
One of my friends, Marika. First time i managed to exaggerate and capture her likeness. i think.
I saw so much potential in this baby's face... But it ended up a little generic... I am dissapointed.
This had to be my favorite sketch of the night.
This was the last sketch I did that night... i was tired and my pen tip was broken so I don't feel like i pushed it like i could have, this one had just so much wierdness going for it... really... a dude in shackles, with nails, and a dress.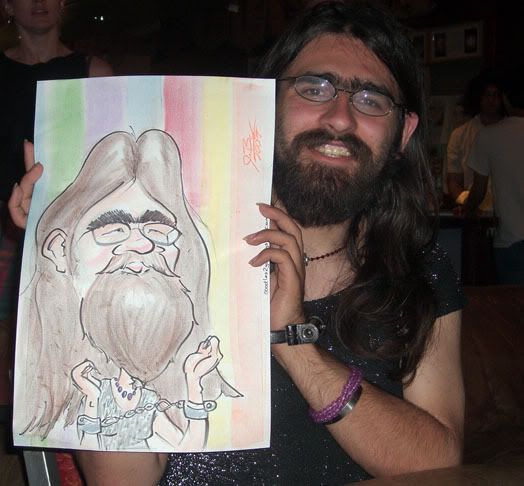 I like this one because it came out fairly cute. Sloppy hair though...
AND FINALLY i give you the sketches from C4. These were all of other Caricaturist, check out my links to those who have blogs
Nate Kapnicky
Sam
I think this guy was Eric Evenson
Mystery man... Experimenting with markers...
my buddy Fabian Molina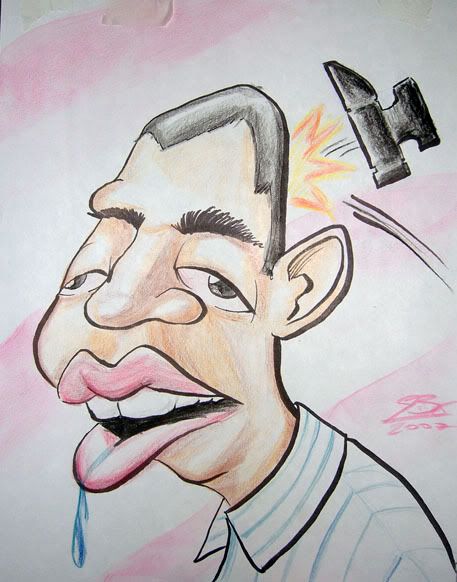 Stephanie Burrows
Mark Magpusao
Marlo. She had such awesome hair. it was everywhere! i heard people quoting "the Little Mermaid" as they passed by it. More experimenting with markers... kinda messy.
K guys. There you have it. Big update. Hope there is some improvement in my drawings. Hope you all enjoyed them. On to more progress! i think. =D