So here is a another big ol sketch dump. I did most of these in California while i was back visiting friends and family, thus giving me the opportunity to be a coffee troll yet again. Anyway, onwards.
Here are some drawings I inked and colored in Illustrator CS3. Basically all i did was go to google, type in halloween costumes, and looked at the first few images that came up of people posed in halloween costumes, sketched out a cartoon version of them on paper, threw them into CS3, and here is end result.
Naughty.
Nice.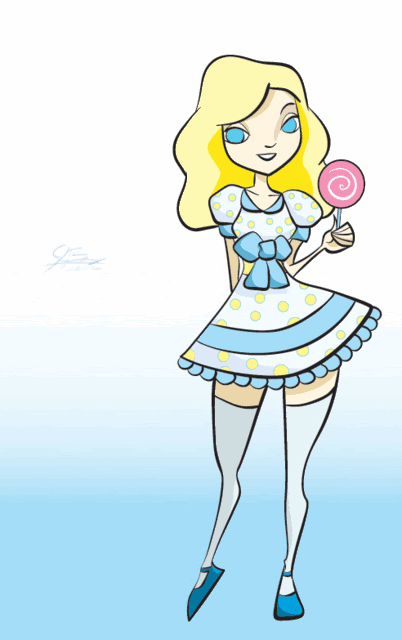 Wicked.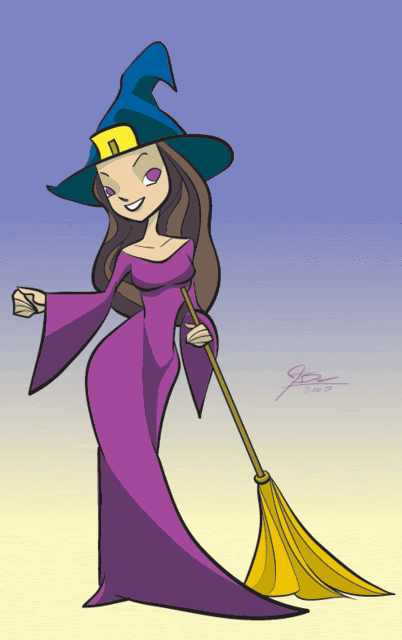 And here are some sketches out of my sketch book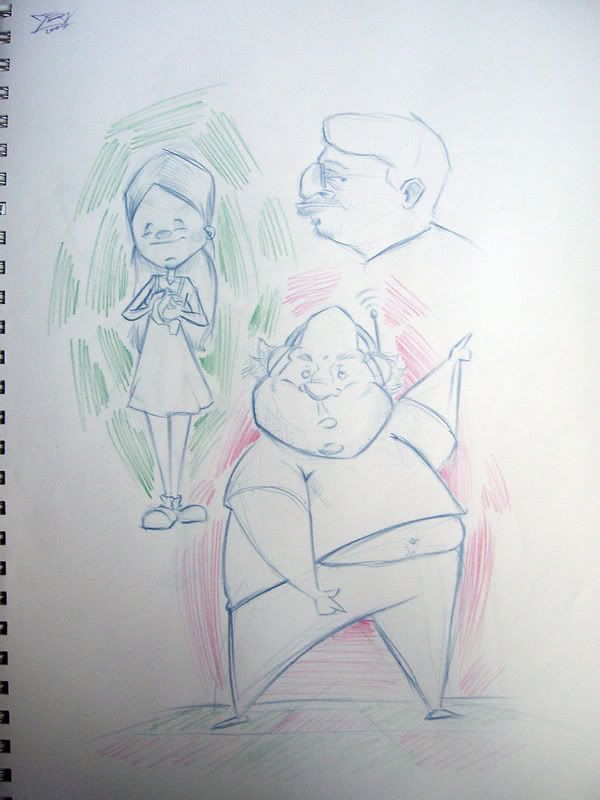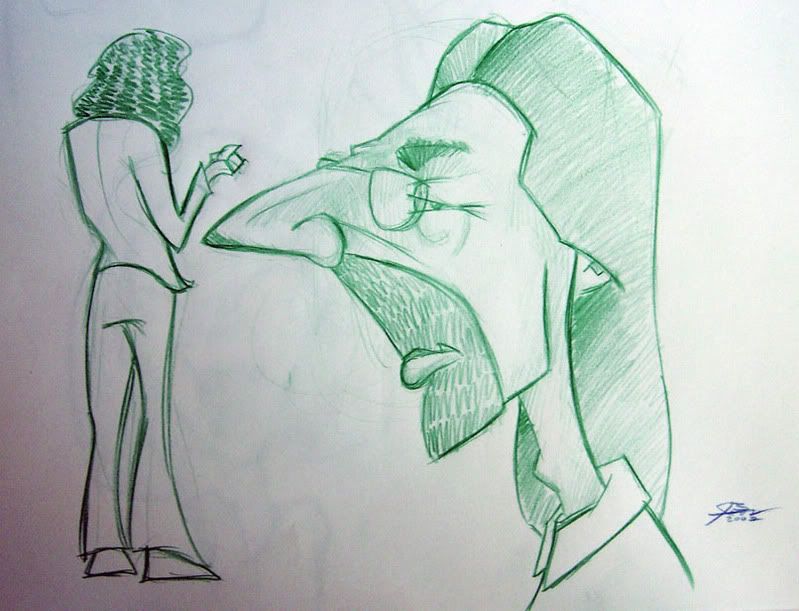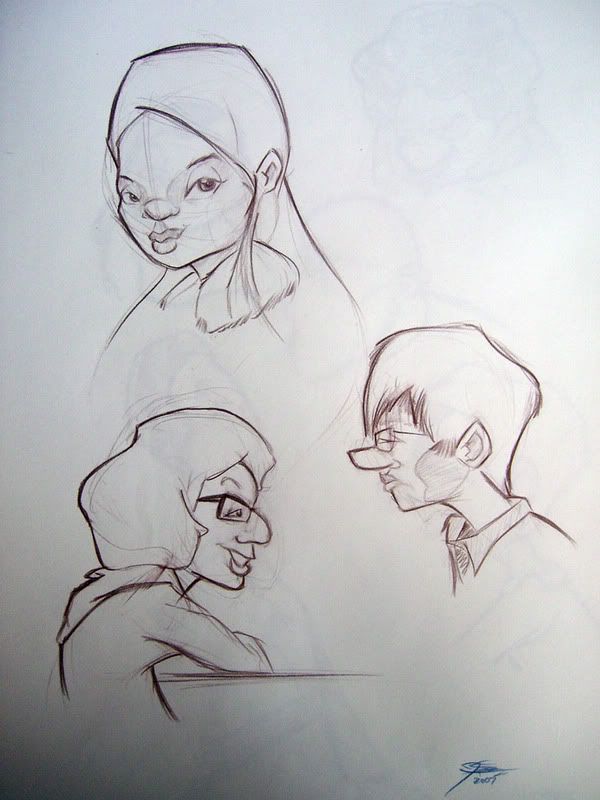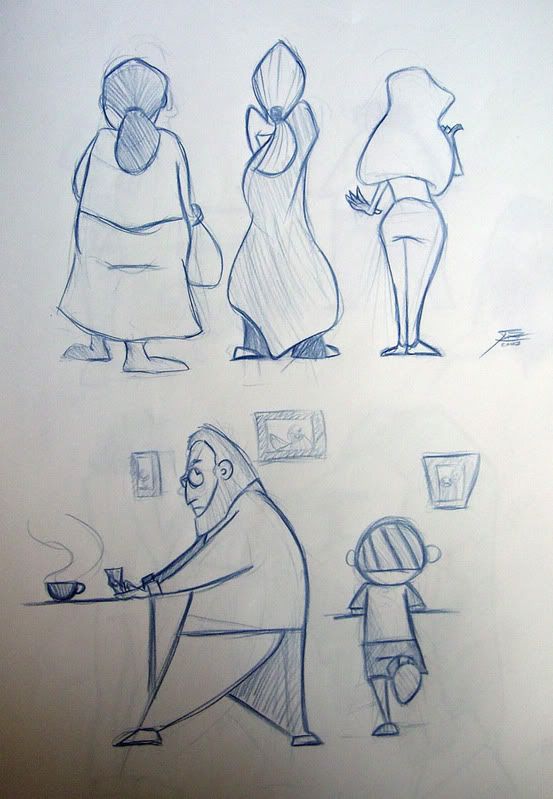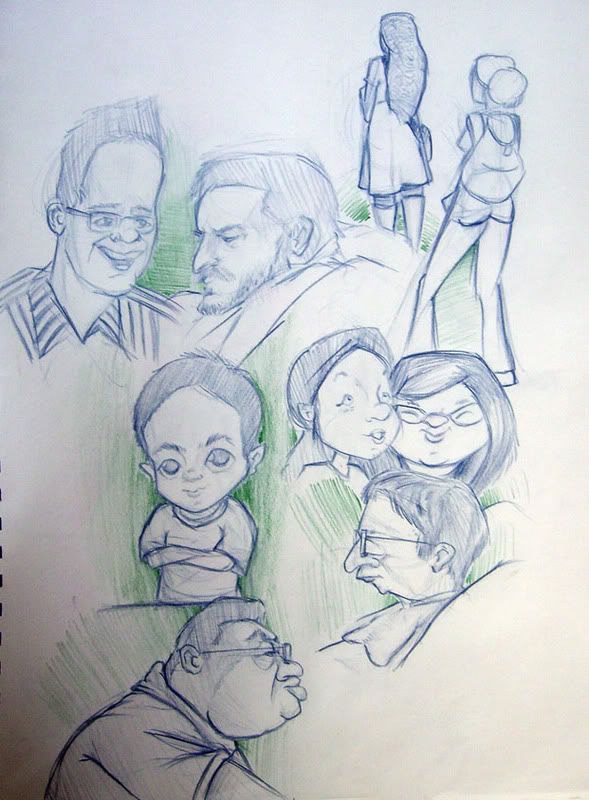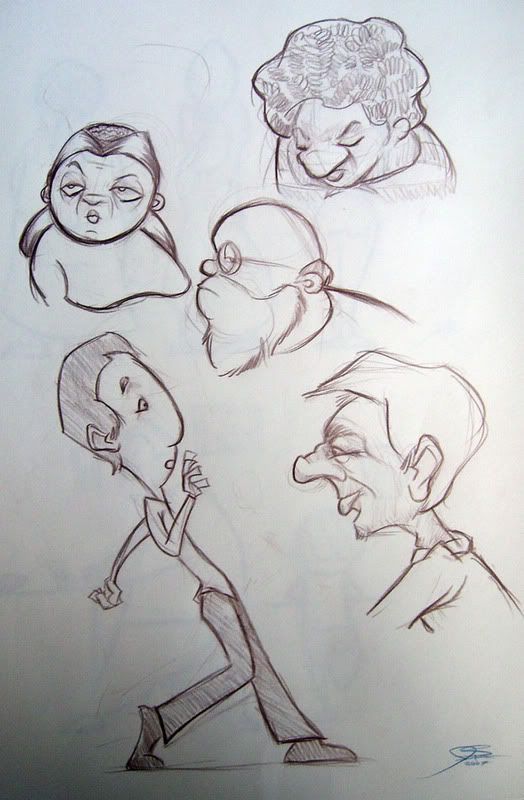 My friend, Anne Bush. She wants to color well.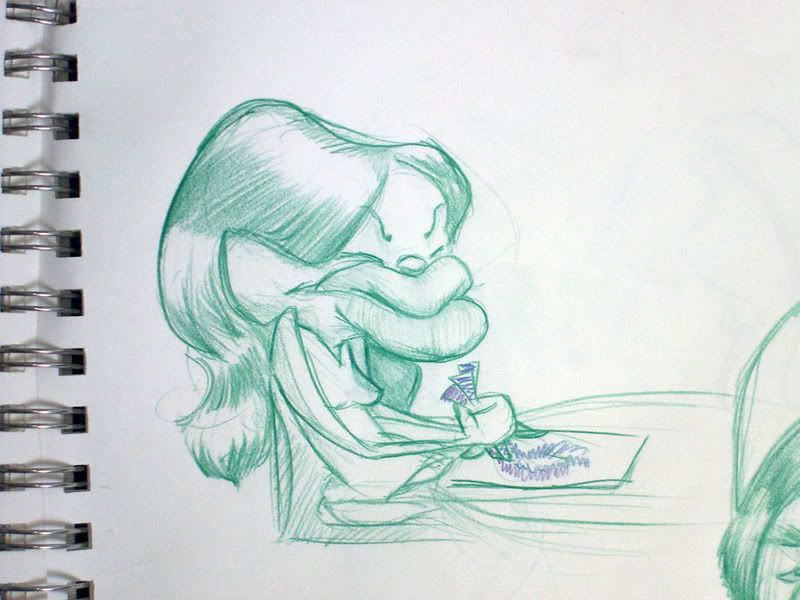 First real attempt at a celebirty. I captured likeness... but where the hell is there any exageration? I failed.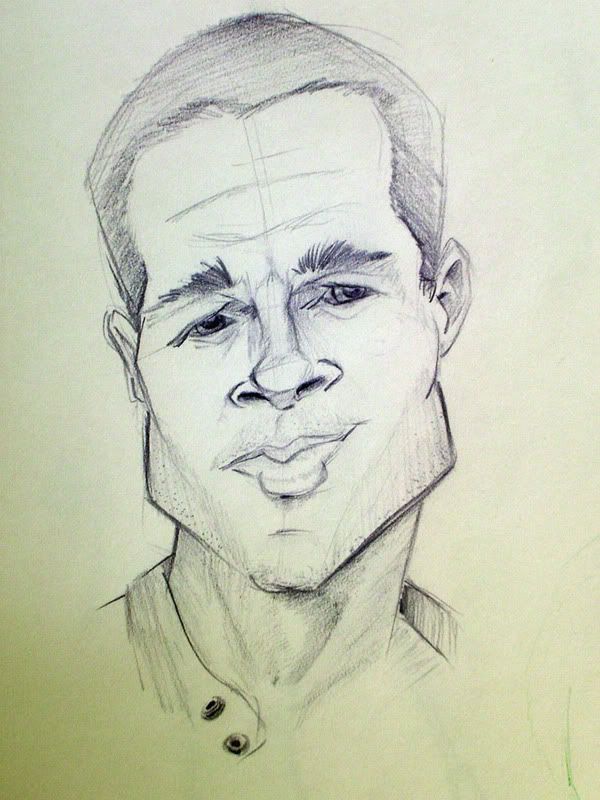 And lastly, some of my last caricatures I did of the workers at my favorite coffee shop in California, Barefoot Coffee Roasters. Check em out if u haven't tried it =D.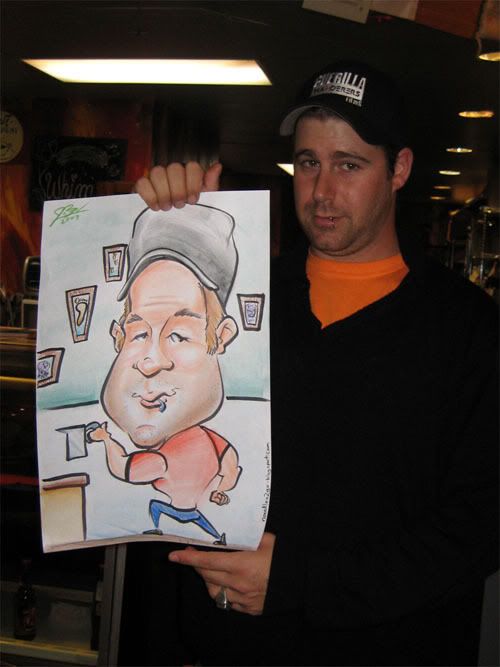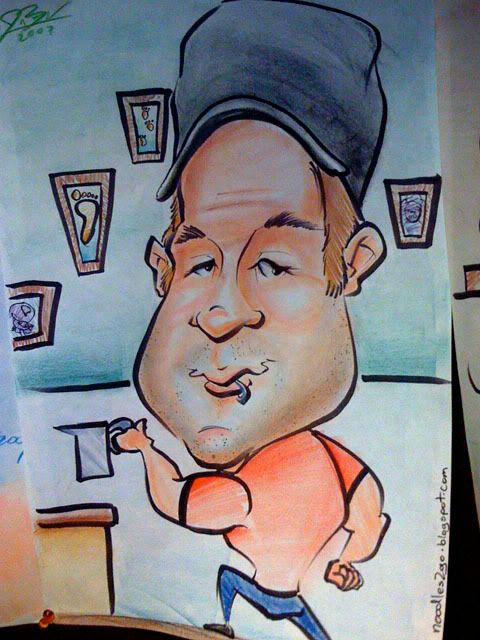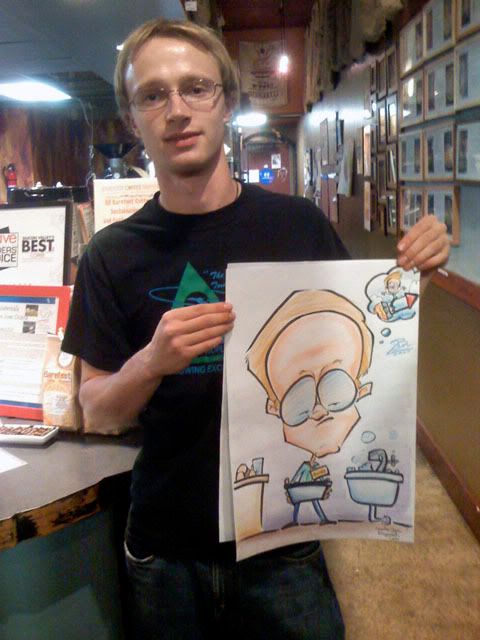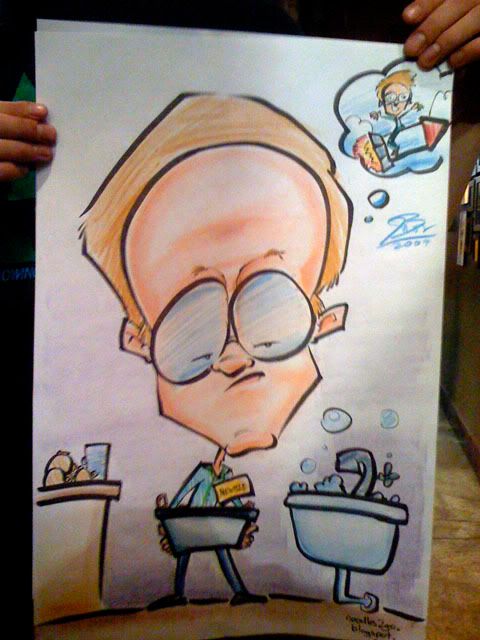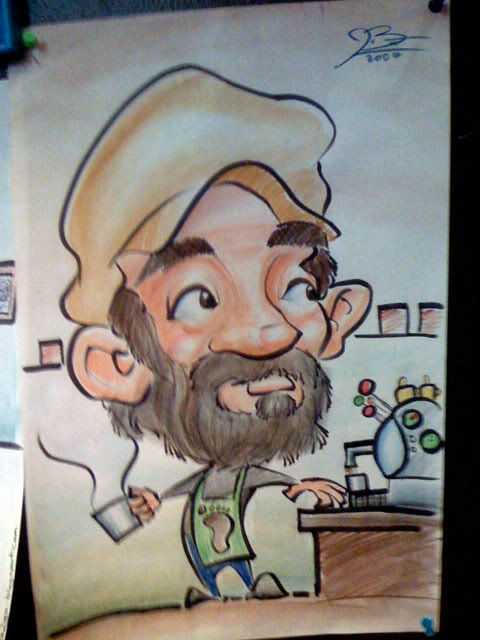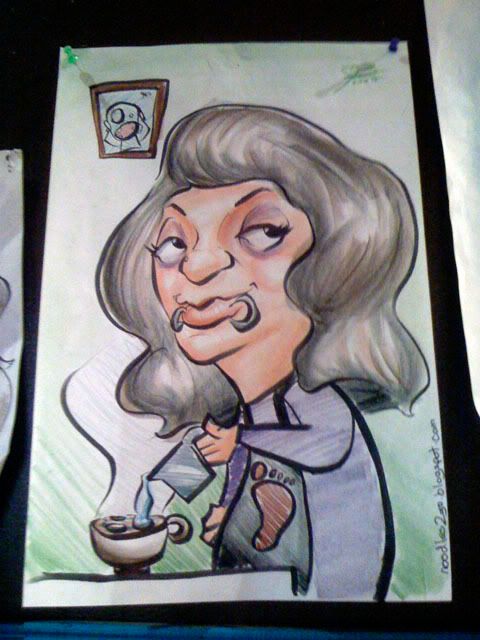 This is the wall where the awesome workers at the coffee shop post my drawings of them. Some of them are downright terrible because they from when i first started early this year... so u if u look hard enough u can see my progression in no particular order. 4 of the drawings on the wall were done by my friend Marika, who also worked at Great America with me. Her drawings are marked by red dots in case you are wonder which are hers. This wall is flattering at the same time it is embarassing. I think all my work sucks... just the newer stuff sucks less than the older stuff. But it's nice to know they really appreciate my work enough to display it for everyone to see. The drawings have withstood wind, spilt coffee, people brushing against em in line, and even (yes this a true) a fire that broke out in the coffee shop. I swear I thought they would be taken down by now!